I became friends with Lawr, like most, because of our mutual loves of baseball (real and fantasy) and rock 'n' roll, but much of our chatter when we would get together was about literature and storytelling, or food and cooking, or politics and wishing.
For most of the history of the Fantasy Baseball Guide Lawr put together the Mock Draft, assembling All-Star casts from his wide circle of friends and experts. Back in the early days his wife, Cathy, worked as proofreader and copyeditor on the Guide. She passed away not long after from cancer, and as one got to know Lawr one learned that his grand passion and enthusiasm for doing things came from a shadow of tragedy that trailed after him his whole life.
In 2011 he released a full album of original songs called Downward Facing Dog. I reviewed it on Amazon, where you can now find a copy for $32 cheap, to support my friend but also because I think it's a terrific piece of work.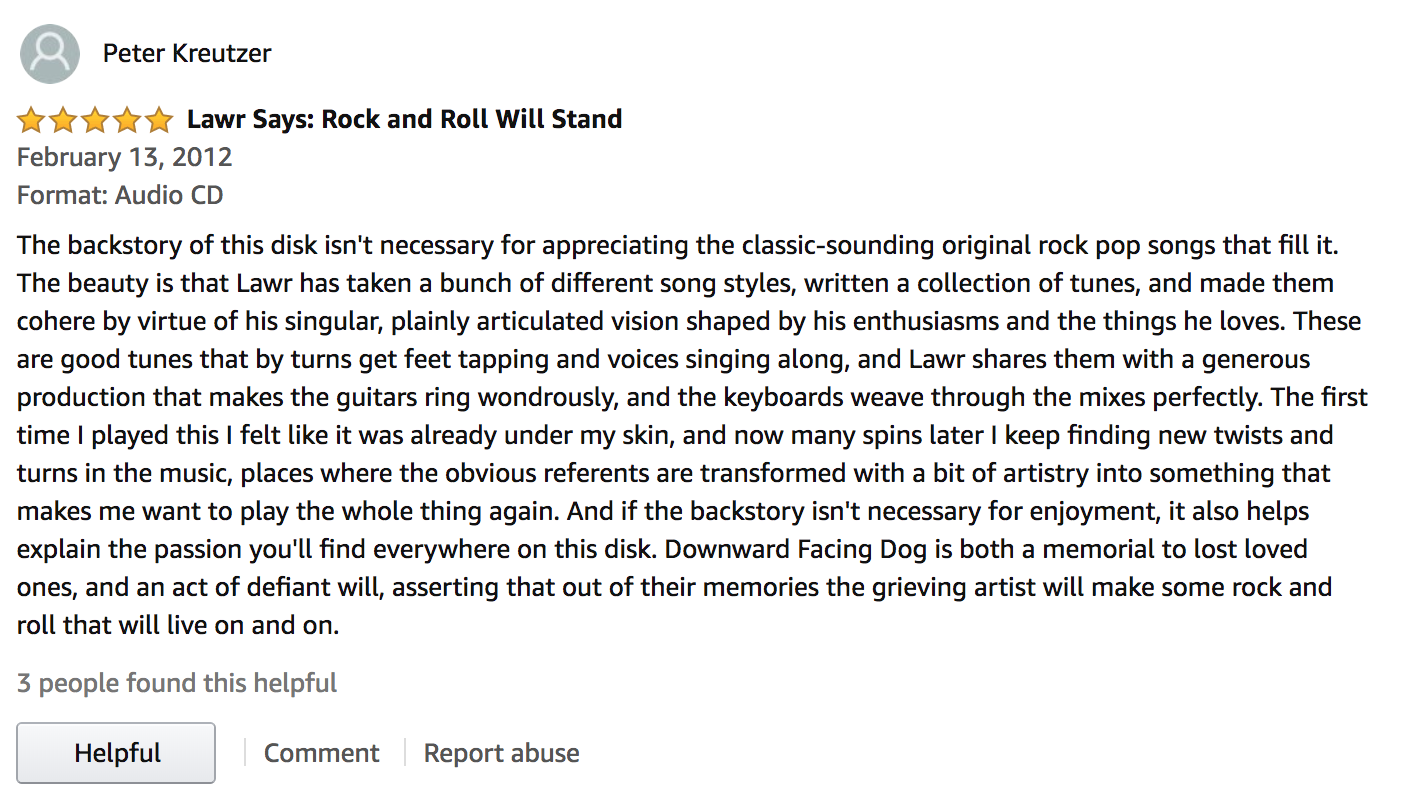 Lawr was diagnosed a few months ago with some potentially serious problems and set himself on an even better diet than the good diet he already followed, and he tried to strengthen up by taking care. He said he would work on the Guide this year, but then stepped back. He passed on our Tout Wars meetings, and said he had Rock Remnants pieces to write but had to get better first. When I heard he'd taken a turn for the worse a few days ago I thought of his love for the Kinks and Richard Thompson, but when I'd heard the bad news this morning I thought of this Lawr original song.
Well, I thought of the studio version, which is neater, but this rougher version has video of Lawr himself, which is just a moment of comfort at this sad time.
.