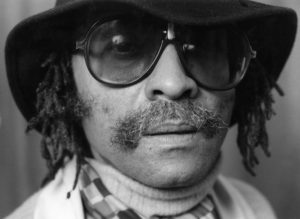 I'm a rockist, but I have some jazz leanings. And when I heard today that Cecil Taylor died, I thought about all of his music that moves through me.
One thing I can say is that the two times I saw Cecil Taylor live I felt my life change. Both times. I would play the records and get caught up in the thoughts of what he and his combos were doing, but seeing Cecil Taylor and his band live was living a musical experience that pushed you to places you could not possibly have known about. Some of this was referential, Taylor freely sampled, he loved other music, but a lot of it was structural. He loved breaking down the usual form.
His was music that demanded great playing, and even greater creativity in the improvisation. Watching/hearing Cecil Taylor and his combo create was like becoming privvy to great minds operating at maximum capacity, and letting you see how the magic is made.
I can't think of another musician who operated on both the sensual ground level and engaged the absolutely intellectual spheres so directly.
And maybe I should mention that these shows I saw pulsed, were full of musical exuberance and passion.
I happened to be out walking today and stumbled into a great used bookstore in Prospect Heights I rarely get to. The music playing was frenetic and sort of atonal but clearly not, and my guess was that it was Cecil Taylor. I didn't know he had died, at that point, but I also admired the bookstore for its amazing hipness (in the good sense) and love of great writing.
This clip gets at how percussive, melodic, energetic and disciplined Cecil Taylor's music was. As with any musician, there are many more shades. But the point is, even if you don't know about him, he was a giant.