---
NOTE: Steve Moyer's friends in the fantasy and baseball industries have begun a GoFundMe to help support his daughters, Harmony and Mary, who face college and adulthood without their pop. Please feel free to donate in honor of our friend. The link is GoFundMe Steve Moyer kid fund.
I have been trying to get my head around our friend and colleague Steve Moyer's untimely passing last Thursday.
If you have followed my ramblings over the years, you know I have had a number of brushes with death myself, and that my own wife, child, and dog all left this plane within a year of one another between July of 2005 and April of 2006.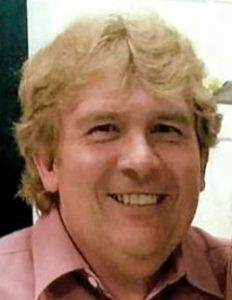 What these rather intense experiences seem to have made me, however, created a sort of paradox. On one hand, I accept the inevitability of our own human experience, understanding our time here is indeed finite and that there is no fairness within the amount of time we are granted here on earth.
Similarly, I can put it in a sort of detached-automatic mode, for lack of better verbiage, making certain the trash is taken out, that dinner is made, and that the appropriate persons are advised appropriately of the departure. 
Certainly, Steve was core to a lot of the fantasy industry, and having been colleagues for a quarter century I seem to be one of those who knew him the longest, and perhaps as well as anyone within our circle.
Still, it never occurred to me that Steve — hell, that any of us — would leave untimely, so soon. Further, I have had enough head butts with Steve that I was surprised to find myself at the center of coordinating updates about him, being the source for articles and news as well as disseminating funeral information.
I know I am not alone in banging egos with Steve, for as his fiance, Samantha Drennan — with whom I have unfortunately become friends under the worst of circumstances — acknowledged that Steve "argued with everyone about everything." So I was happy Steve and I had a good clearing of the air last First Pitch, Arizona.
Furthermore, I was glad to help out during the couple of days subsequent to learning of Steve's passing by sharing information and emailing so many who knew and cared about him. I helped my mate, Roto Expert's Scott Engel gather information both for an article about Steve, and together we plotted a Hall of Fame Hour — one of the shows Scott hosts on FNTSY— on  Steve this coming Monday (listen from 7-8 PM, ET). I posted and commented on the Rock Remnants site that was Steve's imagination, where Peter Kreutzer, Gene McCaffrey, and I made a musical home for our writing outside of fantasy sports.
The bulk of these activities occurred while I was still at spring training, usually one of my favorite trips of the year. For, in March, baseball is still fresh and optimistic, players are happy and mostly healthy, and drafts are gearing up.
Instead, within the throes of my "busy-ness" handling Steve things, I felt distracted. I was  disinterested in going to games and drafting and interviewing players. And, the truth was, I just wanted to go home and be with my family.
I did keep wondering, however: Why I was so ambivalent with respect to something I really enjoy?
Then it occurred to me that I was subconsciously being so busy detaching that I did not have to acknowledge how bummed I am. In discussions with several of the groups and leagues in which Steve and I both participate, I realized what an integral part of my life Steve was, and I guess vice versa.
And, that meant the bummed disinterested feelings I was trying to ignore were actually grief.
Life is such a silly ephemeral thing. So difficult to understand, let alone make reasonable. And yet it is wondrous and beautiful, for though in the end it takes us from one another, certainly prior to that life gives us the gift of one another.
It certainly is a shame, however, that we have forget to embrace this gift until that appreciation is no longer corporeal.
One of the bands that Steve and I shared a love for was the Small Faces, and perhaps their best-known song was "Itchycoo Park." As a dog owner, and husband of an animal lover, I like to imagine The Rainbow Bridge in a sort of "Itchycoo Park" sense.
I hope I am right. I hope Steve is rocking out there, maybe with my son Joey and late wife Cathy, and our dogs Macaroni, Onyx, Jazzmine, and Mahina looking on. Miss ya Steve.