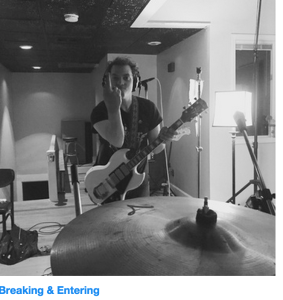 The boys from Nashville have recorded two new songs, at 3am and drunk, they say, after a raucous gig in June. The production is muddy, the vocals are shouted, there is no reason to love these the way I do, but then again here are all the rock moves you could possibly want in a beguiling package that manages to be fresh and classic at once.
Some of it is the awesome upfront bass playing, some of it is the way guitar solos suddenly pop up majestically, and some of it is the amazing thrash they put together. But the incredible part for me is the way all of this lands at the junction of influence of so many great bands, from the Stones to the Pistols to the Replacements, without sounding like any of them particularly.
I gave them a buck for each track, and suggested they come to New York. I'll let you know when they get here.