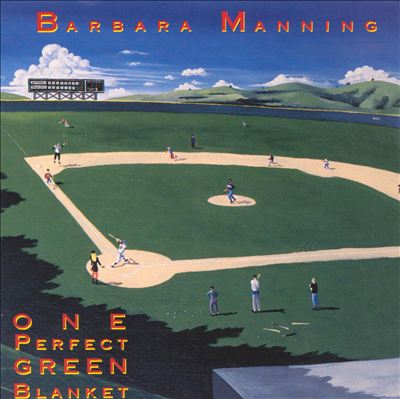 Many of our regular commenters are in Phoenix this week, enjoying the pleasures of Spring Training, the LABR auctions, and the visual stimulation of Old Scottsdale.
No better time to run Barbara Manning's post solo band up the center field flag pole. I know of no other rocker with cooler baseball bona fides. The art with this post is the cover from her album One Perfect Green Blanket, which is quite perfect.
The song commemorates Doc Ellis's No Hitter, pitched while on LSD. We've posted the cartoon video about this event before, on askrotoman.com. But we're not stalking. Just marveling. And Barbara's song is great, too. Direct link to Ellis on LSD.