I was a big ELO fan, at least till they became sort of redundant in the Moody Blues sense, and punk exploded and I abandoned all things progressive and over-produced.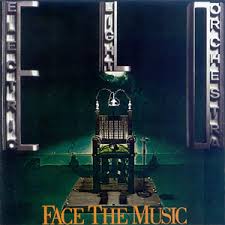 That said, El Dorado still is a pretty good listen depending upon my mood, as is Face the Music which does have one of the best album jackets ever.
But, the first time I heard Do Ya, it was a cover by Todd Rundgren. I loved it at first listen, but as I tried to track it down, I discovered the song was originally written by Jeff Lynne and Roy Wood. Wood was the genius behind The Move, and dragged Bev Bevan and Jeff Lynne to that band, which eventually morphed into ELO.
ELO did recreate Do Ya, with strings, and though I had not yet completely "a-band-doned" them (I think it was on A New World Record) that version does not even come close to the kick-ass original by The Move.
I don't do coffee much anymore in the mornings (green tea, please), but this does get my adrenalin going.