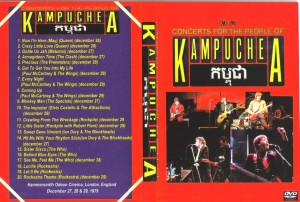 Cambodia may not have a history of rock, but it does have a benefit concert in its past.
This is a pretty good lineup, a mashup of Stiff's Live and the Concert for Sandy, kind of.
I'm attaching a Youtube of the whole concert, for the record, though I haven't watched it all yet. But it starts with the Who playing old-style guitar-rock versions of Substitute and I Can't Explain.