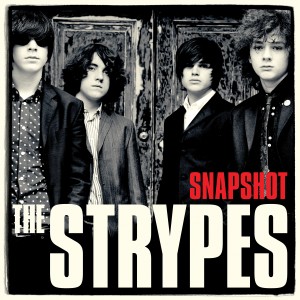 IGNORED OBSCURED RESTORED
I'm more conflicted about today's SotW than just about any I've ever posted. But I'm going ahead with it anyway and I'll let you be the judge.
The song is by The Strypes, a group of 16-18 year old Irish lads. They make no secret of their fondness for the 60s era R&B and blues rock first popularized by The Rolling Stones, The Yardbirds and the 70s group Dr Feelgood. Like those bands, The Strypes count Jimmy Reed, Bo Diddley, Muddy Waters and Howlin' Wolf among their influences.
So here's the rub – is this band the "real deal" or a rock 'n roll version of One Direction? Some musical giants with a little about 60s R&B/mod rock cred like Elton John, Paul Weller, Roger Daltrey, Dave Grohl, Jeff Beck and Noel Gallagher have sung their praises.
The band put out a four song EP in 2012 and just released their first full length album, Snapshot. Snapshot has a mix of originals and covers. Nothing wrong with that – just think about the early Beatles and Stones albums.
"She's So Fine" is an original rave up complete with bluesy harp.
The lyric is pure teenage R 'n R; all about girls:
She doesn't like to talk but she likes to dance all night
She doesn't like the dark but she likes it when I turn out the light
Bottom line – I like it, but it still feels a little cloying.
So I keep asking myself a couple of questions. Will these very young guys continue to develop their craft and still be around when they're, say, 30? A few years from now will I be embarrassed that I considered them worthy of the SotW? I just don't know.
Enjoy… until next week.