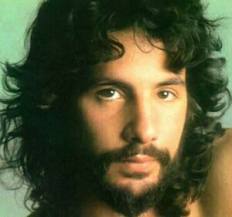 IGNORED OBSCURED RESTORED
Today's Songs of the Week are in tribute to Cat Stevens. Everybody already knows his career highlights including his massive selling early 70s albums Tea for the Tillerman, Teaser and the Firecat, and Catch Bull at Four and his late 70s repudiation of the music business and conversion to Islam.
But today I'd like to focus on the earlier part of his career when he was a songwriter in the UK and had not yet broken through in the U.S. I was surprised to learn that a couple of my favorite British pop songs from the late 60s were written by a pre-fame Stevens. You may be surprised too.
The first is "Here Comes My Baby" by the Tremeloes.
This version of "Here Comes My Baby" reached #14 on the Billboard charts in 1967. It's such an upbeat song that brings an irresistible smile to my face. It also has the added sentimental value of reminding me of some wonderful hours shared with my toddler daughter, hunting for vinyl records at yard sales and listening to the local Boston oldies station. The hip, Hoboken, NJ, band Yo La Tengo recorded a version for their 1990 covers album, Fakebook.
Stevens also wrote the classic "The First Cut is the Deepest". The version I'm presenting is the one by P.P. Arnold that reached #18 on the UK charts.
P.P. Arnold was an American soul singer that moved to the UK to try her hand in the business there. She scored one of her biggest hits with "First Cut…" But how could she go wrong with such a great song? I'll bet most of you are thinking "isn't that Rod Stewart's song." Yes, he also recorded an outstanding 1977 hit version that I enjoy every time I hear it. In fact, this song has the rare distinction of having hit versions recorded by 4 different artists. The other two were by Keith Hampshire (1973) and Sheryl Crow (2003).
Finally, I can't resist sharing Stevens' own "If You Want to Sing Out, Sing Out" from the soundtrack of one of my all time Top 10 Movies – Harold and Maude. (Cat Stevens' version starts at about 2:00.)
The movie is a sweet story about an older woman that teaches a young man about joie de vivre. This simple little Stevens ditty perfectly captures the spirit of the film. If you've never seen it, you MUST check it out.
Enjoy… until next week.